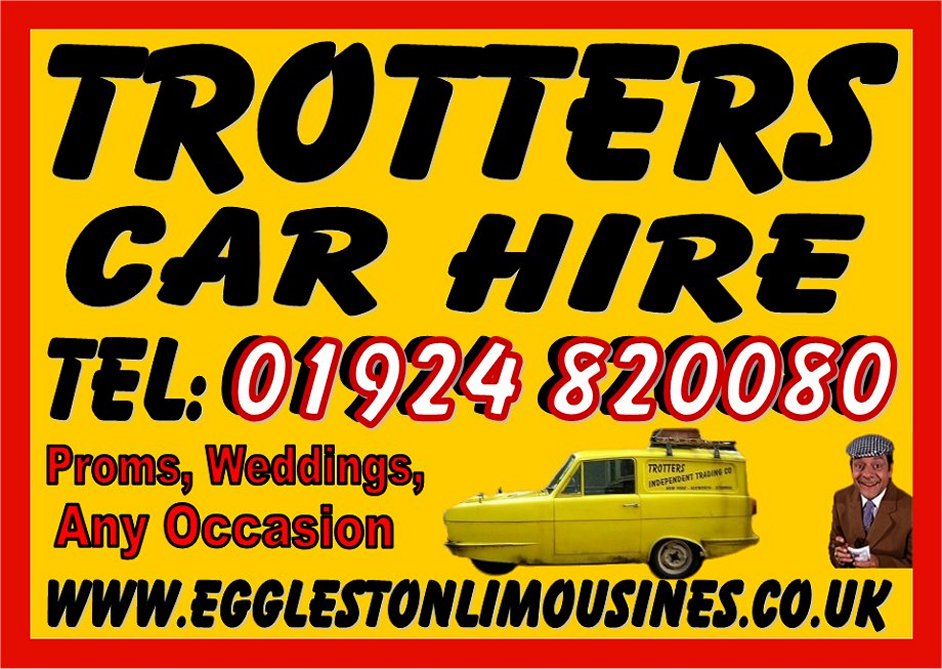 Trotters Car Hire. gets the job done! Lovley Jubbly
You will stand out from the crowd by hiring our Only fools and Horses (Trotters 3 wheeler) Car/Van and make that day even more memorable. contact us now to rserve hire of the most famous, an most known car on TV ever.
We will cater for everything from weddings, birthdays, proms & graduations to appearing on TV & Movies along with attending charity events, sporting events, car showroom displays, business events etc.
We will endevour to make it lovely jubbly because you know it makes sense to book it!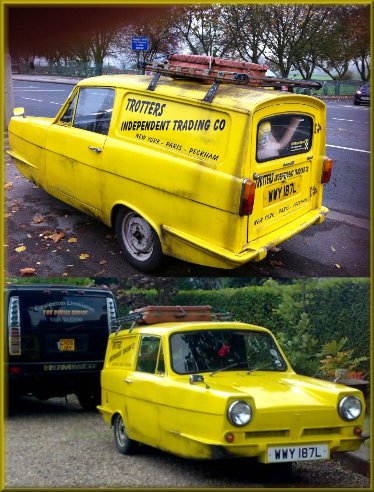 We are reliable professional Limo hire business with over 30 years of experience. We listen to our customers and work with them to address their needs throughout the planning of their journey
Services
You name it and we will do our very best to provide it. With an experienced staff working around the clock, you can be sure we will get the job done and get it to make it one of the most memorable trips of your life.
Trotters car hire is based in Wakefield, West Yorkshire but we are happy to take on bookings and transport our 3 wheeler all around the UK .
There maybe an extra charge for travel costs depending on where your event is.
For a price quote please do not hesitate to contact Richard on 01924 820080.
In order to secure a booking, we may sometimes request a 50% deposit depending on your location and the job.
Please try to book early to avoid disappointment.
We accept direct bank transfer, Cheque or Cash.